Hard Material:
Generally it means higher hardness of the steel material which can be cut, such as alloy steel, die steel. . . etc.
Applicable to the cutters with coating, such as: TiAlN, TiN.
Difficult material:
It means the difficult-to-cut work piece, such as nickel-based alloys, stainless steel, etc.
Stainless steel is applicable to the cutting tools with coating like TiALN.
CBN tools is suitable to cut nickel-based alloy.
Soft material:
It means easy-to-cut cutting materials, such as aluminum, aluminum-magnesium alloy, low carbon steel, etc.
Aluminum material is applicable to cutting tools of uncoated, containing cobalt, and high helix angle.
Aluminum material is also applicable to carbide cutter.
A variety of different work materials are cut by
cutting tools
of different materials. However, there are lots of cutting parameters, not only material, nature, shape, and feed, etc, but also
manufacturers
have lots of experience and information. For those materials which are less usage or used in specific areas, the related information is less, due to less market demand and few makers' reference data, the failure rate will be higher, so users think this material is difficult to process.
For example, aerospace materials of nickel-based super alloy INCO718 738 is well-known as very difficult work material, the general comment is
" the tool is very loss."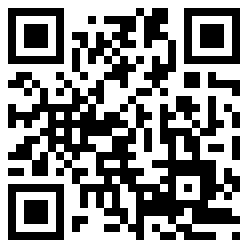 Bewise Inc., being a professional manufacturer of various
cutting tools
, is endeavoring to make excellent products. We are very experienced in custom-made tools, and good at solving customers' problems when they meet difficulties and troubles. Through everlasting research and practices, we understand thoroughly about different
materials
of
cutters
and
cutting tools
.
BW's
popular products for tool series
including
circular saw
,
carbide cutting tool
,
saw blade
,
wood saw blade
,
special tool,
side milling cutter
, …etc; For machines we have
spiral tube cooler
,
cutter grinder
, and the latest design and
advanced powder forming machine / pelletizer.
Bewise
is a superior manufacturer and supplier of
cutter production
and
machinery industry.