Generally, when
working project
includes
face cutting
,
outer cutting
, and
inner cutting
three ways and rough or heavy cutting, of course we will try to extend the clamping length, and calculate the suitable pressure.
Question (1): How to calculate the shortest clamp length without experience?
Question (2): How to calculate the most proper clamp pressure without experience?
At first we should clarify a concept: When we machine one work piece, the first thing we should think about is "how to cut it into two halves"?
The work piece is split in half, we must consider another important issue?
How to fold? How long to clamp? Inter clamp or outer clamp? How to set the standard face?
We don't need to consider above problems if we machine the work pieces of
general diameter
. But we must consider the wall thickness if we work
inner and outer diameters
(excessive pressure will cause deformation).
Sum of the above questions:
Decided the hold surface
The thickness of holding (diameter 2mm. the maximum pressure 1kg/cm square)
For example
: the pressure of the gripping surface 15mm long (as large as will not cause any pinch) bore roughing of cut can be unilateral 4mm still will not feed 0.5mm/rev turning length up to 150mm into vibration.
There is no formula for clamping length and pressure, because too many factors to consider (like the work piece shape, cut strength and feed ....)
Suggestions are as following:
thickness unilateral 1mm which pressure is up to 1kg/cm square speed only, 800R.P.M. . the gripping surface should be above 3mm (or more).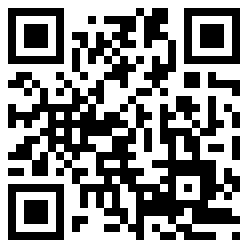 Bewise Inc., being a professional manufacturer of various
cutting tools
, is endeavoring to make excellent products. We are very experienced in custom-made tools, and good at solving customers' problems when they meet difficulties and troubles. Through everlasting research and practices, we understand thoroughly about different
materials
of
cutters
and
cutting tools
.
BW's
popular products for tool series
including
circular saw
,
carbide cutting tool
,
saw blade
,
wood saw blade
,
special tool,
side milling cutter
, …etc; For machines we have
spiral tube cooler
,
cutter grinder
, and the latest design and
advanced powder forming machine / pelletizer.
Bewise
is a superior manufacturer and supplier of
cutter production
and
machinery industry.